In her most recent TikTok makeover, North West genuinely resembles her father's twin.
Recently, North West and Kim Kardashian have been highly active users on TikTok, frequently uploading humorous videos and dance routines. However, the 9-year-old is experiencing a viral moment this time after dressing like her father Kanye West.
North transformed into Kanye's twin by donning cosmetics that gave her a beard and bigger eyebrows. She folded her arms and gave her best Kanye impersonation while sporting a black sweatshirt and beanie.
Kardashian posed for the camera as "Bound 2" played in the background before wrapping her arm around her daughter.
The comments were disabled on all of their TikTok videos, as was typical. Nevertheless, many people responded to the little video's over 43 million views on Twitter by sharing their thoughts on it.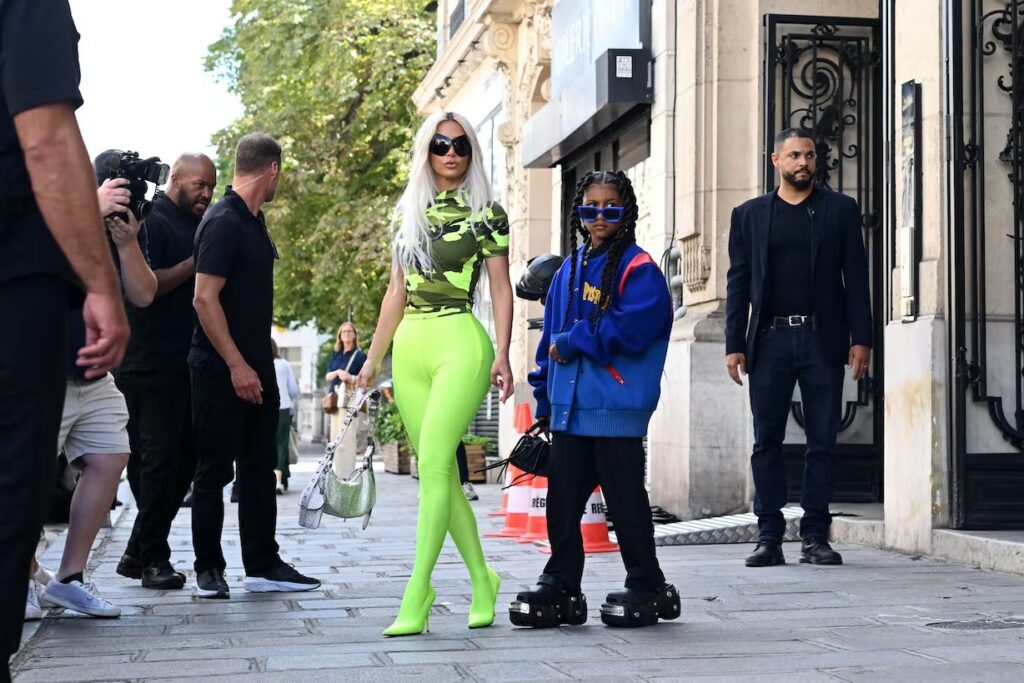 One person wrote on Twitter, "Y'all… newest TikTok from the North West? I have wheezing.
Another user commented online, "No North is not on Tik Tok dressed as Kanye w Kim in the background lip-syncing to bound.
It was made public in November of last year that Kardashian and the rapper Donda had settled their divorce, which they had initially filed for in February 2021.
The former couple has four kids together after getting married in 2014: sons Saint, 7, and Psalm, 3, and daughters North, 9, and Chicago, 4.
It was said that the two would split custody of their children after their split.
According to reports, Kardashian would also get $200K in child support payments each month. In addition, Kanye would be "responsible for 50% of their children's college costs. Additionally, he is liable for half of their kids' security costs.