Lil Baby was criticized by Akademiks for doing so on his It's Only Me album, which was released in October.
The media personality said the Atlanta rapper lacked intelligence in a recent appearance with VladTV by misrepresenting remarks he made in the past.
Short Bus Baby is my new moniker for Baby, he said. He isn't that smart, bro. He misunderstood what I was saying because of our previous interactions and assumed I was referring to him. He called me privately, and I told him that I wasn't talking about him, but he was still quite upset.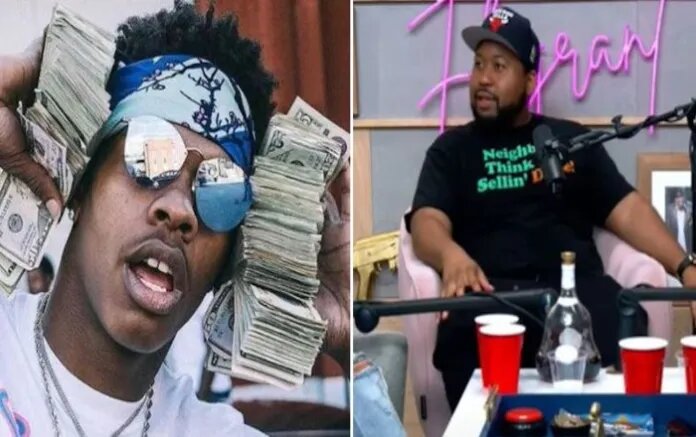 He would say these absurd things that made me think, "Okay, this guy is either being purposefully ignorant or it's simply Short Bus Baby!" I apologize for the news. Nobody with half a brain would ever consider talking about me and Lil Baby's finances since it seems ridiculous to speak it aloud.
Then, Akademiks asserted that Lil Baby struggles with a Percocet addiction and shows signs of Tourette's syndrome.
Furthermore, he continued, "I didn't think it was slight; I just felt that was him being ignorant. He occasionally experiences one of those Tourette's episodes. You can see him in the corner, simply flipping the water bottle and punching the air. He is engaged in a demon and Perc war. I understand; I wasn't upset by that.
The host of the Off the Record podcast continued by saying that he thought one of Lil Baby's insults posed a threat, but that rappers will never triumph over the media.
"But I thought the first one was a little bit crazy. I interpreted it as a threat, he added. 'Oh, it's not a threat,' some individuals said. It struck me as a warning. The truth is, I have told every rapper in the industry that you can never win against the media. Rappers shouldn't attack the media; you can never win.
"I get it, you have social media at the forefront, but the media drives the narrative and creates the perspective that your career and personality are seen through. And I'm aware of several rappers who aren't given particular looks or aren't viewed positively by the fans because they treated journalists like pigs.
To bolster his argument, he cited an altercation Troy Ave had with VICE magazine staff members that harmed his career.