Answers to the R&B crooner's inappropriate behavior are being demanded on social media.
Several old films of Nelly singing indecently to young girls on stage have surfaced again. As a result, there has been outrage, criticism, and inquiry on social media.
The Texas native sings to young girls on stage with him in the videos in a private setting. In one, the Country Grammar performer can be seen singing his song "Over and Over" from 2004 close to the child's face.
If she's anxious, he inquires. He then starts grabbing some of her hair and starts singing her an inappropriate song.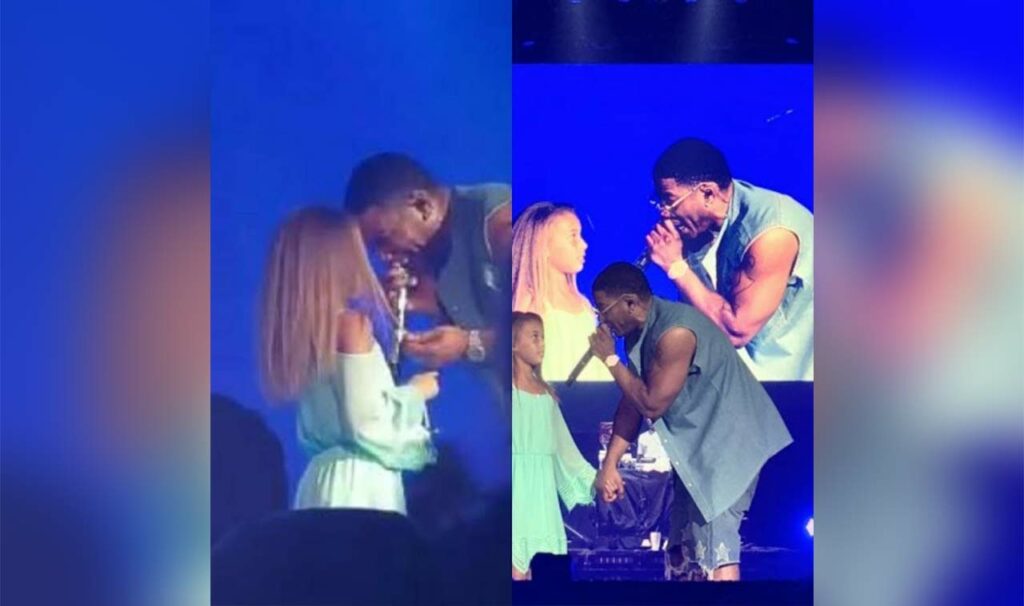 In a different video, Nelly engages in a similar offense. He shockingly twirls the young girl's hair as she hesitantly enters the stage and starts strangely singing to her.
Even attempting to touch the fan's hand, the pop-rap hitmaker is met with resistance.
Both films show the crowd reacting to what is happening in front of them by yelling and even laughing. Why the Dancing with the Stars alum didn't face criticism during these concerts is yet unknown.
https://www.instagram.com/reel/Cly8GS9pZ7D/?utm_source=ig_embed&ig_rid=13d2b0a6-0bb0-4d3b-beb8-e766ef11c028
After Nelly was recently in the spotlight for a passionate performance with his ex, R&B diva Ashanti, the videos have reappeared.
For the "Under the Mistletoe" event by Power 98.3 and Power 96.1 in Arizona, the pair got back together on stage. They became popular on social media after performing "Body On Me," a song they wrote together in 2008.
2014 marked the end of the famous couple's decade-long relationship.
Admirers had been urging the ex-couple to renew their romance, but Twitter is now demanding an explanation for the 48-year-despicable old's behavior with young fans on stage.
"OUTRAGED! This shit is insane," one person wrote. "I know those of you that love and support R. Kelly won't see anything wrong here, BUT, for the rest of us, why is it okay for a GROWN ass man, NELLY, now to be referred to as R. Nelly, to call an 8-YEAR-OLD girl on stage and sing to her, rubbing [and] all."