The rapper was billed for the purchase through an invoice that was delivered on December 1.
Ye appears to have been slammed with a charge for more than $100,000 by Milo Yiannopoulos as he continues to be in the news for all the wrong reasons.
The two never had a written financial arrangement in place, claims TMZ. Over the past two weeks, Kanye West and the British alt-right political analyst went out on numerous occasions. He previously served as the disgraced rapper's counselor and campaign consultant.
Everyone the father of four has worked within the political sphere has been a volunteer because he hasn't formally declared his candidacy for President in 2024. Nick Fuentes, a white nationalist, and Ali Alexander, a far-right activist, are examples of this.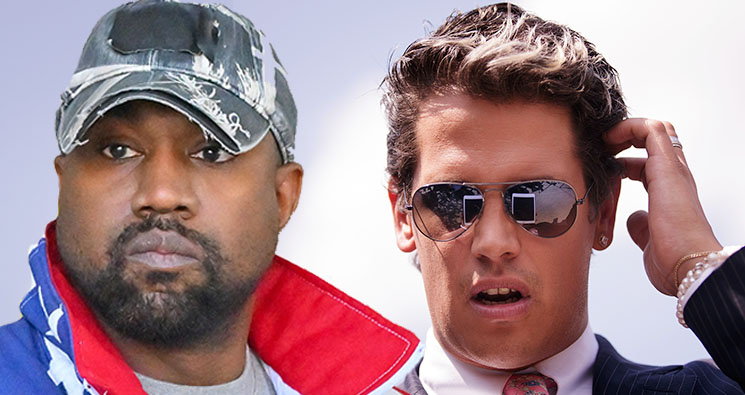 Yiannopoulos, though, continues to feel that Ye owes him money for his assistance. He allegedly issued an invoice for $116,000 in a document with a date of December 1.
This information was released just days after it was claimed that the two had "mutually concluded" to separate ways.
Ye recently joined Nick Fuentes on Alex Jones's Info Wars, where he continued to utter anti-Semitic slurs. He also expressed his admiration for Hitler and the Nazis. After traveling extensively with the couple in the weeks before, Yiannopoulos was noticeably absent from the show's stage.
The rapper's current financial situation is only the most recent one. His title as a billionaire vanished after several businesses, including Adidas and GAP, opted to sever their relations with the Yeezy designer.
His net worth decreased from a staggering $1.9 billion to $400 million, according to Forbes.
Ye and Kim Kardashian's divorce was finally settled just last week. The four children shared by the co-parents will have joint custody and "equal access" between them. The "Gold Digger" rapper will also be required to pay $200,000 in monthly child support.
In addition, he is liable for paying 50% of the children's security costs and 50% of their school costs.